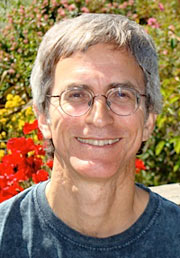 Greg Bogart, Ph.D., MFT is a psychotherapist and astrological counselor (MFC# 28276) in the San Francisco Bay Area. He combines meditation, yoga, Jungian dreamwork and emotional process work, psychoanalytic psychotherapy, existential and Buddhist psychology, and couples psychotherapy. He is a Board Certified Professional Counselor and member of the American Psychotherapy Association, and California Association of Marriage and Family Therapists. Greg is also an astrological counselor who has practiced professionally since 1981. He is certified as an astrological counseling by the National Council for Geocosmic Research (NCGR) and International Society for Astrological Research (ISAR).
Greg teaches in the departments of Counseling Psychology and East-West Psychology at California Institute of Integral Studies (CIIS). He also teaches developmental psychology at Sonoma State University. In addition to his books, Greg's writings have appeared in The Mountain Astrologer, American Journal of Psychotherapy, Journal of Humanistic Psychology, Journal of Transpersonal Psychology, California Therapist, Journal of the Society for the Study of Dreams, and Yoga Journal.
Greg studied meditation and hatha yoga with Swami Muktananda, Judith Lasater, and Allan Bateman. He was trained and certified as a yoga teacher at the Iyengar Yoga Institute of San Francisco. Yoga and breath awareness infuse his practice as an astrologer and psychotherapist.
For information about Greg's psychotherapy services, click here. For information about astrological counseling, click here.
You can contact Greg by telephone: 510-594-4329, or via email:gbogart7@sbcglobal.net