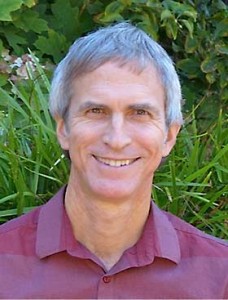 Welcome to the website for Greg Bogart. You'll find information here about books published by Dawn Mountain Press, and recent works released by other fine publishers. This website features book descriptions and reviews, interviews, downloadable articles, information about astrological consultations and how to schedule an appointment.  My writings bridge the worlds of dream studies,  astrology, meditation, hatha yoga, lifespan development,  and the study of archetypal symbolism. To learn about my holistic psychotherapy services, visit gregbogart.net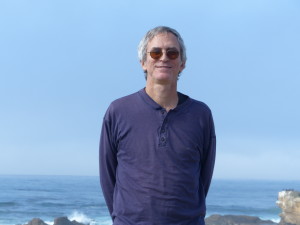 "Greg Bogart's inspirational approach to spiritual depth psychology is potent medicine indeed."  Linda Leonard, Ph.D
---
Books by Greg Bogart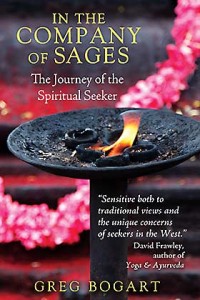 My latest publication is In the Company of Sages (Inner Traditions, February 2015). Exploring the emotional nuances of mentoring relationships, this book describes a mystic's journey of self-transformation under the guidance of spiritual teachers.  The book explores how spiritual teachers initiate us, kindling our inner spiritual life, guiding us through various tests of character. The book details the process of aligning with a teacher, being nourished and inwardly activated by spiritual practices, and finding the teacher within through the self-liberating practices of dreamwork, pranayama,  and meditation. I discuss how the teacher-student relationship  gradually matures so that we become independent and are able to naturally unfold our own potentials and capacities.
Available in Print and Kindle editions. Available from Amazon.com, Barnes & Noble.com, Powells.com, Indiebound.org, and Innertraditions.com.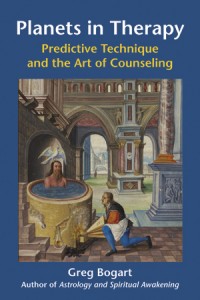 In 1996 I published Therapeutic Astrology, which described how I use astrology as a tool in my practice as a psychotherapist.  This book was thoroughly revised and expanded and has now been published in a beautiful new edition from Ibis Press, now titled Planets in Therapy. It is available in Print or Kindle editions from Ibis Press, Amazon.com, Powells.com, and Barnes & Noble.com. This book is the product of three decades of research and practice as a counseling astrologer. Anyone can utilize the principles described in this book to guide themselves, their clients and loved ones.
One chapter of this book details Dane Rudhyar's pioneering work in the fields of humanistic and transpersonal astrology, emphasizing Rudhyar's philosophy of wholeness and practical application of techniques derived from Rudhyar's work, especially the lunation cycle, progressed lunations, and interplanetary transit cycles. 
"You are going to totally love this book if you are serious about mastering the art of astrology. And if you have a desire to develop a counseling or clinical practice that fuses astrology with in-depth psychological study of human behavior, don't miss this chance for enlightenment."  Michael Lutin, author of SunShines: The Astrology of Being Happy
"The aspect of Greg Bogart's work which I most admire is that he keeps astrology in its honored place, but he never allows it to trump the power of engaged self-awareness in shaping and transforming planetary influences."  Steven Forrest, author of The Inner Sky
"Greg offers stories of healing and transformation distilled into clarifying teachings. As you read this book, your understanding of what astrology can do will deepen and ripple through your own life."  Lynn Bell, author of Planetary Threads
"This book will enrich all readers seeking a grounded, practical astrology. This is the best work yet by one of the best writers in the field."  Ray Grasse, author of  The Waking Dream
"I wish this book had been available when I began to study astrology 40 years ago. Fundamental astrological principles are defined with a rare clarity and precision. Bogart's lifelong dedication to research, active consulting practice, and extensive training in psychotherapeutic disciplines enables him to deliver actionable insights that are truly life-changing. He shares empirical observations about how astrological energies actually operate in our lives. The beginning student will be equipped with all the relevant information to approach a reading. Serious students will deepen their understanding of archetypes-in-action by developing symbolic sight. And professional astrologers will be heartened by Bogart's unwavering dedication to advancing astrology as a 21st -century healing modality. Written in an entertaining and conversational style, Planets in Therapy is intimate, authentic, and engaging."  Brian Emo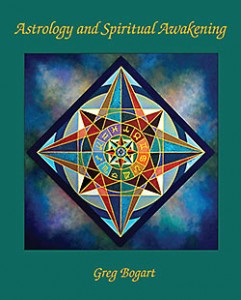 The newly revised and expanded second edition of Astrology and Spiritual Awakening has now been published by AFA Books. It is available in print and Kindle edition from Amazon.com. You can also order by phone from AFA Books: 888-301-7630.
"If you're an astrologer who would like to more effectively guide yourself and your clients on a path of spiritual transformation, this greatly expanded edition of Dr. Bogart's book is the only one you'll need."  Kate Sholly, Mountain Astrologer magazine
"This is a spiritual self-help book. It teaches those who love astrology how to see their charts as a map for their spiritual path. It's also a good book for learning basic astrology. Greg conveys to the reader a wealth of valuable and precious information."  Arlan Wise, Organization of Professional Astrologers
"A series of unparalleled astrological biographies, featuring some of the most insightful chart interpretations ever written. Highly recommended."  Tem Tarriktar, Publisher, TMA
"A transformative gift of the Spirit gently delivered via a therapist and astrologer devoted to Service."  Brad Kochunas, M.A., author of The Astrological Imagination.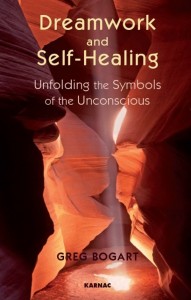 Dreamwork and Self-Healing: Unfolding the Symbols of the Unconscious, is available from Amazon.com and Karnacbooks.com. It is available in Print and Kindle editions. I consider this the most important book I've written because of the depth of the work I did over ten years to complete this. By working with our dreams we hold in our hands a key to personal alchemy.
"Greg Bogart shows how Jungian dreamwork can be applied effectively in brief-term and long-term therapy, couples counseling, group process work, and as a catalyst for personal transformation. "Taming Wild Horses" is a powerful case study that's unlike anything I've ever read. Bogart's creative reading of Jung, Von Franz, and Edinger, his centering, integrative dream mandala method, and his brilliant chapter on dreams and spirituality make this book highly recommended reading."  Stanley Krippner, Ph.D
"This is a book on dreams like no other. Greg Bogart's inspirational approach to spiritual depth psychology is potent medicine indeed. We find ourselves drawn into these gripping stories, awed by the vitality of dreams, which reveal both the sources of our wounding and paths to healing. Bogart's innovative approach to the Dream Mandala allows us to reach the organizing foundation of dreams, and to perceive their profound relational, archetypal, and spiritual significance. This book will be a beacon for anyone seeking the guidance and wisdom that comes to us from the mystery within."  Linda Schierse Leonard, Ph.D
"That Jungian dream work can advance psychological healing is convincingly illustrated in this book."  John Beebe, M.D.
"A unique and remarkable book that is valuable to the student, the patient, and the informed clinician. Bogart's subtle, brilliant reflections provide an in-depth resource for Jungian analytic thought, reflecting his extensive experience as a writer, teacher, and clinician."  John Conger, Ph.D
"This is a rich and enthusiastic book about dreams in clinical practice. Bogart's approach to dreams is inspired mainly by the classical and archetypal Jungian traditions. Through the many detailed accounts of his patients' dreams (and some of his own) he explores how relationships, archetypal themes, complexes, persona and shadow, anima and animus, individuation, synchronicity, spirit and body are expressed in dream work. The clinical vignettes demonstrate the evolving therapeutic process as facilitated by dreams and reflected in them. Bogart's passion, respect and devotion to working with dreams is palpable throughout the book and so is the therapeutic, healing effect his approach has on the patients presented in the book." Review in Journal of Analytical Psychology
"The accessibility of the book and its plethora of examples make it ideal for people who are interested in learning how to understand their dreams on their own. In fact, it would be hard to identify another book so ideally suited to teaching individuals how to begin working with their dreams alone without any reference to a "dream professional." The numerous case examples not only makes the writing extremely clear in terms of what to do and how to do it but also in terms of what kinds of immense gifts dreams represent. It would be hard to imagine anyone reading this book without being inspired to work with his or her own dreams immediately, the author makes such a compelling case. Story after story shows how, even for people who feel beaten down and hopeless in waking life, their dreams contain what they need to heal and hold up a mirror of their own resplendency in wholeness. Different aspects of Bogart's technique are illustrated, gently educating the reader in how to work with dreams, especially how to make the connections between what might appear to be mundane, baffling, or even disturbing imagery that will unlock the symbolism in terms meaningful to the dreamer. Bogart guides dreamers through a process to unpack the meaning of all dream elements, and he shows how an understanding of Jungian symbolism can further extend this interpretive process. A compelling case is made that dreams hold the key to self-understanding, self-healing, and even self-transcendence. This is a book of hope, a book that will inspire and empower readers of any level of experience or expertise to unleash the potential of the apparently mundane revelations given to them every night. Bogart shows how dreams are blessings broadcast, and that anyone can access their foresight, hindsight, and insight for personal growth." Jenny Wade, Ph.D, Journal of Transpersonal Psychology
---
Read my interview in the April/May 2006 "issue of The Mountain Astrologer."
Read my 2001 interview with Nicholas Campion
My article on "C.G. Jung's Crisis and Renewal" is available for viewing here. 
---
Downloadable Articles