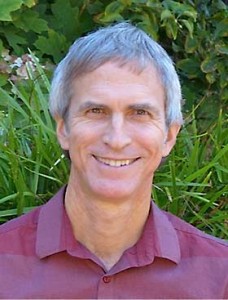 Welcome to the website for Greg Bogart. You'll find information here about books published by Dawn Mountain Press, as well as
 several recent works released by other fine publishers. This website features book reviews, interviews, and several downloadable articles. I describe my work as an astrological counselor and how to schedule a personal consultation. To learn about my psychotherapy services, visit gregbogart.net.
 "Greg Bogart's inspirational approach to spiritual depth psychology is potent medicine indeed." Linda Leonard, Ph.D
---
Books by Greg Bogart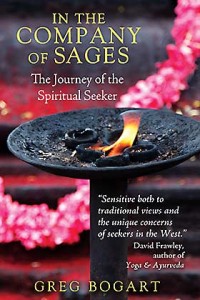 My latest publication is In the Company of Sages (Inner Traditions, February 2015). Exploring the emotional nuances of mentoring relationships, this book describes a mystic's journey of self-transformation under the guidance of spiritual teachers. You can order it from Amazon.com, Barnes & Noble.com, Powells.com, Indiebound.org, and Innertraditions.com.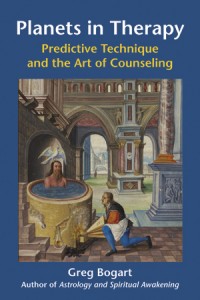 Planets in Therapy can be ordered directly from Ibis Press, Amazon.com, Powells.com, and Barnes & Noble.com. This book is the product of three decades of research and practice as a counseling astrologer. Anyone can utilize the principles described in this book to guide themselves, their clients and loved ones.
"You are going to totally love this book if you are serious about mastering the art of astrology, and if you are interested in how all thinking, both conscious and unconscious, interfaces with planetary alignments. Greg Bogart isn't fooling around. He goes straight into your head so you see yourself more clearly. Finally, if you have a desire to develop a counseling or clinical practice that fuses astrology with in-depth psychological study of human behavior, don't miss this chance for enlightenment."
            Michael Lutin, author of SunShines: The Astrology of Being Happy
  A newly revised and expanded second edition of Astrology and Spiritual Awakening has just been published by AFA Books. It is available from Amazon.com.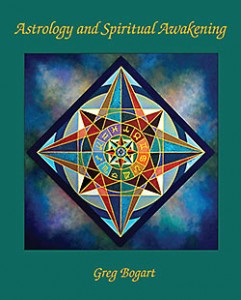 "If you're an astrologer who would like to more effectively guide yourself and your clients on a path of spiritual transformation, this greatly expanded edition of Dr. Bogart's book is the only one you'll need. The author's personal experiences as a long-time practitioner of meditation and yoga inform every page. I especially love the insights he offers on the growth potentials of Uranus, Neptune, and Pluto transits as seen through the lens of transpersonal astrology. This is a profound handbook for using astrology as an evolutionary tool in the 21st century."—Kate Sholly, Mountain Astrologer magazine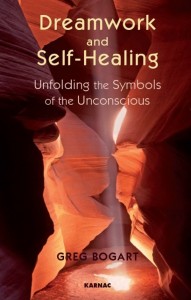 Dreamwork and Self-Healing: Unfolding the Symbols of the Unconscious, is available from Amazon.com and Karnac Books (London). It is available in print and Kindle editions. Here's what the reviewers have said:
"Greg Bogart shows how Jungian dreamwork can be applied effectively in brief-term and long-term therapy, couples counseling, group process work, and as a catalyst for personal transformation. "Taming Wild Horses" is a powerful case study that's unlike anything I've ever read. Bogart's creative reading of Jung, Von Franz, and Edinger, his centering, integrative dream mandala method, and his brilliant chapter on dreams and spirituality make this book highly recommended reading."
Stanley Krippner, Ph.D
"This is a book on dreams like no other. Greg Bogart's inspirational approach to spiritual depth psychology is potent medicine indeed. We find ourselves drawn into these gripping stories, awed by the vitality of dreams, which reveal both the sources of our wounding and paths to healing. Bogart's innovative approach to the Dream Mandala allows us to reach the organizing foundation of dreams, and to perceive their profound relational, archetypal, and spiritual significance. This book will be a beacon for anyone seeking the guidance and wisdom that comes to us from the mystery within."
Linda Schierse Leonard, Ph.D
"That Jungian dream work can advance psychological healing is convincingly illustrated in this book." John Beebe, M.D.
"A unique and remarkable book that is valuable to the student, the patient, and the informed clinician. Bogart's subtle, brilliant reflections provide an in-depth resource for Jungian analytic thought, reflecting his extensive experience as a writer, teacher, and clinician." John Conger, Ph.D
"This is a rich and enthusiastic book about dreams in clinical practice. Bogart's approach to dreams is inspired mainly by the classical and archetypal Jungian traditions. Through the many detailed accounts of his patients' dreams (and some of his own) he explores how relationships, archetypal themes, complexes, persona and shadow, anima and animus, individuation, synchronicity, spirit and body are expressed in dream work. The clinical vignettes demonstrate the evolving therapeutic process as facilitated by dreams and reflected in them. Bogart's passion, respect and devotion to working with dreams is palpable throughout the book and so is the therapeutic, healing effect his approach has on the patients presented in the book."
Review in Journal of Analytical Psychology
"The accessibility of the book and its plethora of examples make it ideal for people who are interested in learning how to understand their dreams on their own. In fact, it would be hard to identify another book so ideally suited to teaching individuals how to begin working with their dreams alone without any reference to a "dream professional." The numerous case examples not only makes the writing extremely clear in terms of what to do and how to do it but also in terms of what kinds of immense gifts dreams represent. It would be hard to imagine anyone reading this book without being inspired to work with his or her own dreams immediately, the author makes such a compelling case. Story after story shows how, even for people who feel beaten down and hopeless in waking life, their dreams contain what they need to heal and hold up a mirror of their own resplendency in wholeness. Different aspects of Bogart's technique are illustrated, gently educating the reader in how to work with dreams, especially how to make the connections between what might appear to be mundane, baffling, or even disturbing imagery that will unlock the symbolism in terms meaningful to the dreamer. Bogart guides dreamers through a process to unpack the meaning of all dream elements, and he shows how an understanding of Jungian symbolism can further extend this interpretive process. A compelling case is made that dreams hold the key to self-understanding, self-healing, and even self-transcendence. This is a book of hope, a book that will inspire and empower readers of any level of experience or expertise to unleash the potential of the apparently mundane revelations given to them every night. Bogart shows how dreams are blessings broadcast, and that anyone can access their foresight, hindsight, and insight for personal growth."
Jenny Wade, Ph.D, Journal of Transpersonal Psychology
---
Read my interview in the April/May 2006 "issue of The Mountain Astrologer."
Read my 2001 interview with Nicholas Campion
My article on "C.G. Jung's Crisis and Renewal" is available for viewing here. 
---
Downloadable Articles